Why Sentinel?
Our Always Leading approach
Sentinel Technologies is more than just an IT provider - we're an extension of your business. Our primary objective is to ensure you have the tools required to build, maintain, secure, and support an infrastructure that benefits your employees, partners, and clients. That means building strong, long-lasting relationships with all of our customers. Our goal is to be the first call you make or message you send when considering any changes to your technology environment, because you know we'll help you get it done right. We see it more as a partnership than anything else, because Sentinel is here for you whenever you need us - 24x7x365.
Our white glove customer service means you can call, email, or message us on any day at any time with an issue or simply a question and we will work non-stop by your side until the matter is resolved to your full satisfaction. Our dedicated Quality Assurance and Customer Experience teams also maintain regular communication with you to verify all of your needs are being met, and will gladly make adjustments as necessary.
Being successful in the technology industry takes skilled professionals driven to stay at the forefront of an industry that moves at lightning speed. What elevates Sentinel from others in the field are our people, our processes, and our technology.
Our People
Sentinel management and staff engage with customers to find the best and most efficient solutions to suit their needs. They are dedicated to looking forward and discovering how the latest technological advancements will translate into real benefits for clients. The core of Sentinel's management team has worked together since founding the company in 1982, and they continue to provide the leadership that keeps the organization and its clients on the leading edge of innovation.
To attract and maintain the most talented professionals, building a positive and supportive work environment has been a consistent objective. Our roster of 400+ experts span across all types of technology, and we invest in continuing education to ensure continued personal and professional growth with new certifications and awards. A low staff turnover rate and several years' worth of "Best Places to Work" awards across multiple markets speak to the success of the Sentinel approach.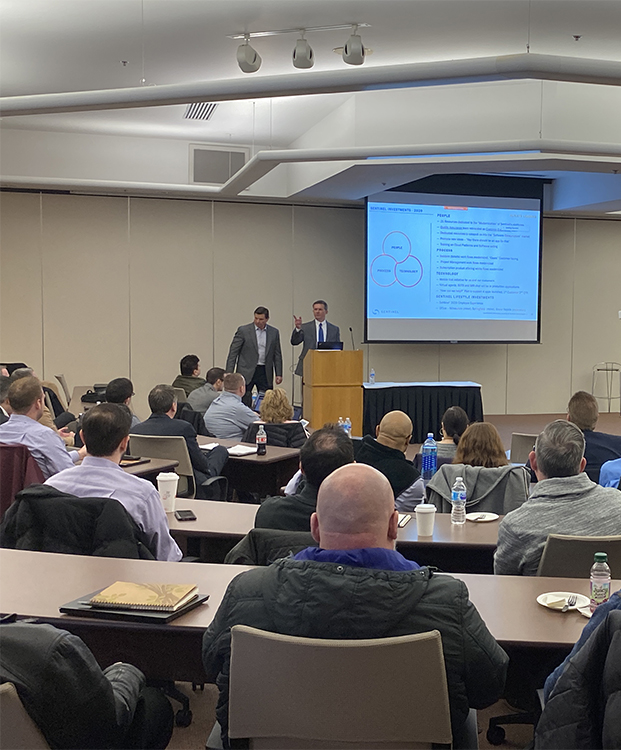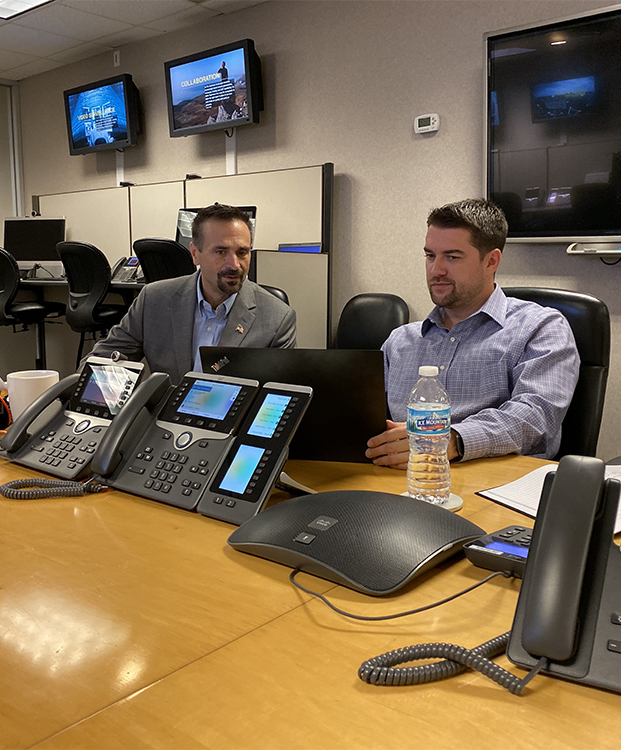 Our Processes
Sentinel is committed to producing high quality results as efficiently as possible for our customers. This is why we have embraced professional project management as the cornerstone of every project we undertake. The deployment and integration of new IT solutions into your environment can place a remarkable amount of strain on the time, money, and resources of your organization. Sentinel's highly experienced project management team aims to add simplicity, efficiency, and clarity to that process through our unique blend of formal planning techniques and sophisticated virtualized workflows. We provide guidance, clear communication, and detailed work assignments to help all project participants fully understand their roles, monitor progress, avoid unnecessary confusion, and minimize risk.
When customers purchase a solution or service from Sentinel, they are assigned one of our PMP-certified Project Managers to ensure everything is completed on time and on budget. Project Managers take the time to understand the scope of work and all the deliverables, then function as a liaison between the customer and the Sentinel engineering team to assign tasks and enforce deadlines. Sentinel Customer Experience Managers are also on hand before, during, and after a project to ensure every aspect met the stated requirements and that you are completely satisfied with the results.
Our Technology
Sentinel's portfolio extends well beyond almost any other technology vendor. Not only do we maintain strong partnerships with global leaders throughout the IT industry and can provide you with their solutions often at a discount, but Sentinel also has a wealth of homegrown services designed to protect, enhance, and grow your technology investments. Our capabilities as a single-source technology provider mean we are ready and willing to handle whatever needs or challenges your organization may be facing from an IT perspective; no need to call ten different vendors with ten different approaches and ten different support teams. We will find the right solution or service to improve your environment, and if one doesn't exist, we will create something custom just for you. Then back it up with 24x7x365 support you can rely on.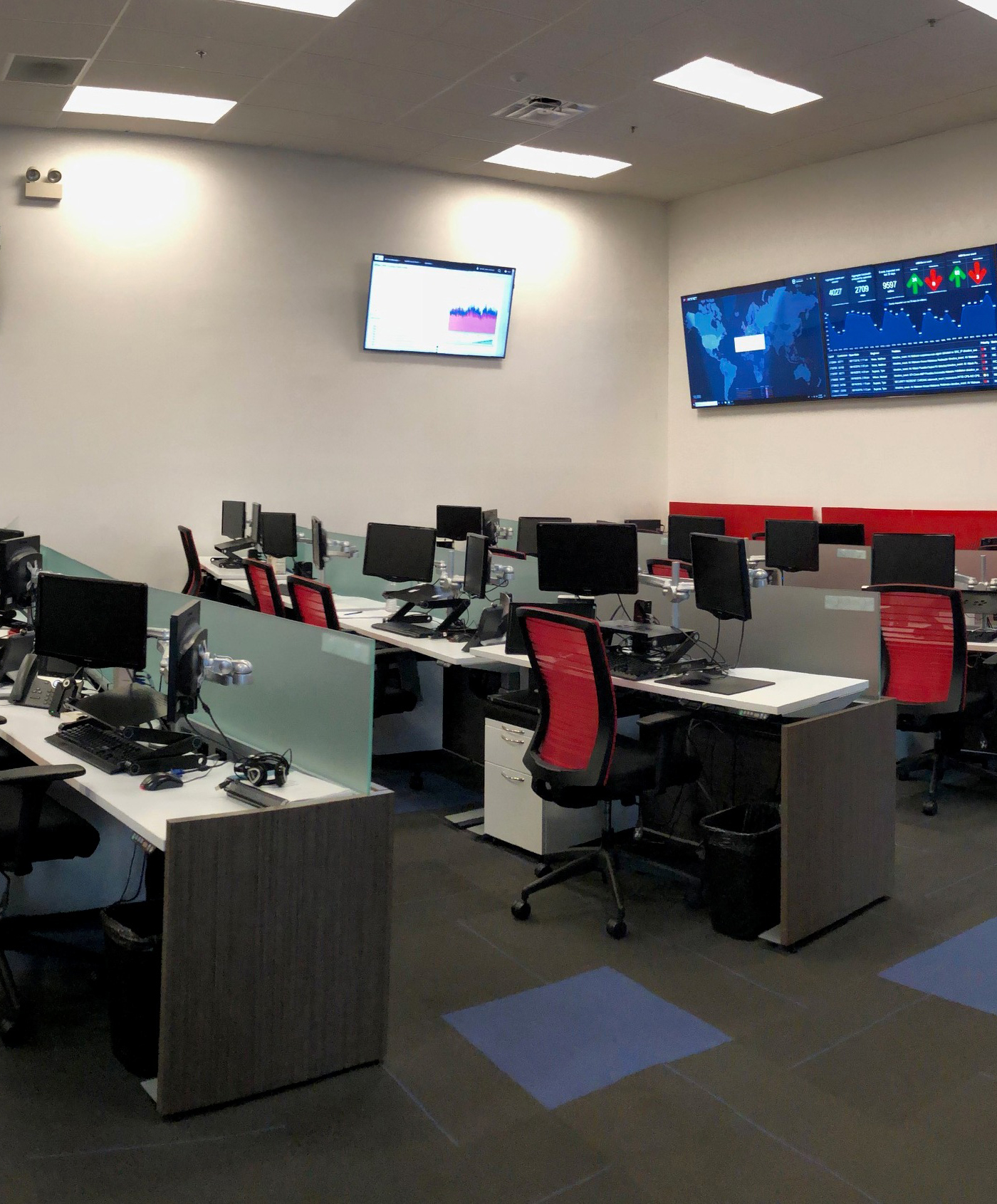 ---
Sentinel's Always Leading approach includes the relentless pursuit of innovative solutions, the development of strong partnerships, as well as the acquisition of top certifications from global technology leaders. These factors have enabled Sentinel to address IT needs for organizations of all sizes and industries. Sentinel's comprehensive portfolio includes solutions focused on consulting, cloud, security, communications, lifecycle, and managed services. Our focus is on ensuring your organization has the right technologies and capabilities to achieve unprecedented levels of growth and success.